Create, discover and
share>
Rapidly create dashboards
DataPA OpenAnalytics' data discovery and visualisation layer allows business users to rapidly create visually compelling dashboards in minutes. Shared across the organisation and beyond with a
single click publish
to web and dedicated mobile apps, these dashboards ensure any stakeholder has the information they need anytime, anywhere.
Notify staff of any event with Intelligent Alerts
Imagine if your staff knew immediately when anything important happened. They were able to sense when a large order was placed, waiting time exceeded a threshold, a database was compromised or currencies shifted in the company's favour.
DataPA OpenAnalytics allows you to choose any business event, and
alert anyone
, anywhere at any time.
Google Analytics integration
Few companies do not use Google Analytics to track and analyse visits to their website.

That's why we have made Google Analytics integration simple with DataPA OpenAnalytics. Simply enter your Google account details, and with a few clicks you can be blending website traffic data with your business application data to produce dashboards that give a complete picture of your organisations performance.
Collaborate anywhere, any time
With a simple few clicks, colleagues can remotely watch on any modern device, as you explore and discover intelligence with any dashboard.

More than simple screen sharing, collaboration with DataPA OpenAnalytics allows any participant to break away from the collaboration session at any point, and explore the dashboard on their own
Ad-Hoc Queries
DataPA OpenAnalytics' unique live analytics engine allows business users to rapidly create new data structures and queries on live data.

Overcoming many of the shortcomings in traditional business intelligence applications, DataPA offers a step change in allowing users to access and respond to data in their business applications.
Blend data from anywhere
With our simple blended query interface, business users can blend data from any source.

Whether it's an on-premise business application, a cloud application, google analytics, streamed data or even flat files, it is simple to define your data extract and blend it with any other data source in your dashboard to produce exactly the data view you require.
Don't just take our word for it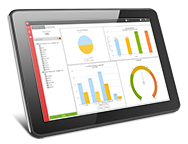 See it live
Seeing is believing. There's a live demo version of DataPA Enterprise available from the link below.
Visit Enterprise site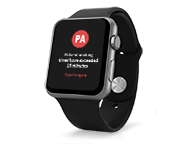 Let us show you
Contact us if you would like a live, online demonstration of DataPA OpenAnalytics.

We'll be happy to talk you through exactly how our product will meet your needs.
Contact us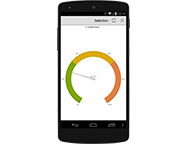 Embedded in your app
Want to embed dashboards in your website?

It couldn't be easier
Check out this example