Live alerts

, delivered anywhere

With alerts generated by our live analytics engine, your staff can be notified immediately on their mobile devices, by email, twitter or via wearable tech about live situations as they occur in real time. Take business agility to another level, allow your staff to react to opportunities as they happen.
Give your staff a
sixth sense
Alert anyone, anywhere, at any time. 
Imagine if your staff knew immediately when anything important happened. They were able to sense when a large order was placed, waiting time exceeded a threshold, a database was compromised or currencies shifted in the company's favour. DataPA OpenAnalytics allows you to choose any business event, and alert anyone, anywhere at any time.
Created by anyone
Built on our revolutionary
live analytics engine
, DataPA OpenAnalytics allows any user within the organisation to quickly and easily define alerts and determine when and how they are delivered.
Give staff throughout your organisation the power to create and adapt event notifications every day to suit their changing needs.
Delivered in any environment with Wearable Intelligence
For some environments, such as a noisy factory floor, traditional audible notifications are easily missed.

DataPA OpenAnalytics alerts, delivered to wearable tech such as Android Wear smart watches ensure staff never miss critical notifications regardless of the environmental conditions.
Don't just take our word for it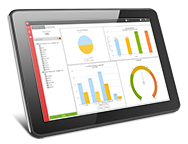 See it live
Seeing is believing. There's a live demo version of DataPA Enterprise available from the link below.
Visit Enterprise site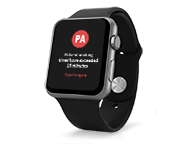 Let us show you
Contact us if you would like a live, online demonstration of DataPA OpenAnalytics.

We'll be happy to talk you through exactly how our product will meet your needs.
Contact us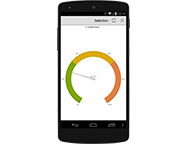 Embedded in your app
Want to embed dashboards in your website?

It couldn't be easier
Check out this example