Innovation

and

experience

in analytics

Over the last 16 years DataPA has delivered analytics solutions to more than 30 thousand users, in more than 300 companies across 11 countries. We use this wealth of experience and a drive to innovate to help our customers transform the performance of their organisation.
A wealth of experience
We were among the first software developers to enter the field of analytics. Our solutions have been adopted by organisations large and small across the world, both as an embedded technology for our technology partners and as a stand alone application to our direct customers.
Driven to innovate
Innovation is at the core of what we do. From being one of the first developers to enter the field of analytics, to delivering live alerts with wearable technology and most recently the creation of automated analytics and the adoption of machine learning, we are constantly pushing the boundaries of what is possible.
Focused on customers
We make sure our management, developers and designers have regular direct contact with our customers and partners, ensuring our products are focused on their requirements and our support is second to none.
Don't just take our word for it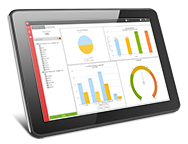 See it live
Seeing is believing. There's a live demo version of DataPA Enterprise available from the link below.
Visit Enterprise site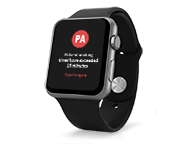 Let us show you
Contact us if you would like a live, online demonstration of DataPA OpenAnalytics.

We'll be happy to talk you through exactly how our product will meet your needs.
Contact us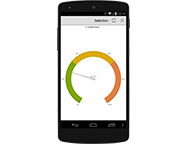 Embedded in your app
Want to embed dashboards in your website?

It couldn't be easier
Check out this example