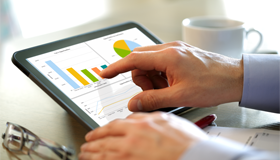 Empower your business users to build live business intelligence about your organisation in minutes, and share it with other stakeholders on the web and mobile devices with a single click.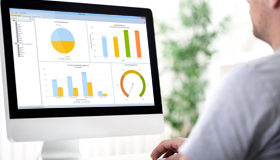 Make your software easier to sell, and earn more revenue from existing customers with beautiful analytics for desktop, mobile and web apps. Distribute to all your customers with a free runtime license.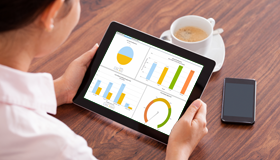 Allow anyone in your organisation to create beautiful, interactive dashboards and reports, and publish them in minutes. Colleagues, partners, suppliers and customers can filter, drill down and refresh live data instantly from a browser or mobile device.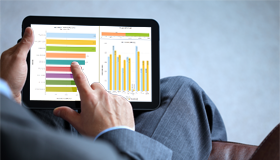 DataPA OpenAnalytics' unique live analytics engine enhances business agility by allowing live data extract and transformation operations in seconds. Any user is able to rapidly create new data structures and build responsive reports, dashboards and queries on live data in minutes.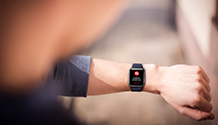 Imagine if your staff knew immediately when anything important happened. They were able to sense when a large order was placed, waiting time exceeded a threshold, a database was compromised or currencies shifted in the company's favour.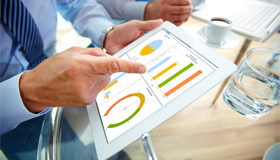 At DataPA we believe your use of OpenEdge should be an advantage, not a hindrance when it comes to Analytics. Get the most from your OpenEdge app with beautiful analytics.