Innovate in
real time

with Live Analytics

With DataPA OpenAnalytics' unique live analytics engine IT professionals can apply their knowledge to a live data framework, allowing any user to ask innovative questions against live operational data whilst maintaining data quality and security.
Increase your organisations agility with
live intelligence
A powerful live analytics engine 
DataPA OpenAnalytics is a truly agile business intelligence solution that can adapt quickly, with little effort, to the changing demands of the organisation. DataPA OpenAnalytics builds on a powerful live analytics engine that automatically combines historical data with live extracts from the operational business application to produce actionable intelligence in real time. Combined with an early summary strategy, this means dashboards based on millions of rows can filter and drill down in seconds.
Empower business users to innovate in real time
Whilst no coding is required, complex business logic can be expressed with the industry leading Advanced Business Language (ABL) from Progress OpenEdge.

With built in data awareness, the ABL allows IT professionals to leverage business terminology and statements to quickly express rich business rules that are comprehensible by all.
Enterprise wide, cross platform integration
DataPA OpenAnalytics' unique live analytics engine empowers users to build responsive dashboards, reports and queries that combine information from any data source on premise and in the cloud.

A simple configuration screen allows the IT professional to configure connectivity across different architectures and physical platforms to blend data from multiple sources.
Don't just take our word for it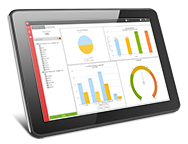 See it live
Seeing is believing. There's a live demo version of DataPA Enterprise available from the link below.
Visit Enterprise site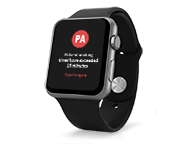 Let us show you
Contact us if you would like a live, online demonstration of DataPA OpenAnalytics.

We'll be happy to talk you through exactly how our product will meet your needs.
Contact us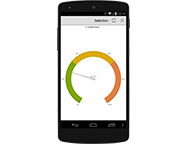 Embedded in your app
Want to embed dashboards in your website?

It couldn't be easier
Check out this example