Make
your software

more beautiful and easier to sell

When it comes to selling software, looks matter. Exceed your customer's expectations in both presentation and functionality by seamlessly embedding beautiful, real-time dashboards, charts and reports into your OpenEdge application in minutes.
Drive
more revenue

from existing customers
Your own branded software
Offer your customers a business intelligence module perfectly tailored for your software and branded as your own, allowing them to create their own business intelligence and deliver it instantly to any device, anywhere.
Seamless integration with your apps
DataPA OpenAnalytics is designed to integrate seamlessly into any application.

Our SDK includes native .NET and ActiveX COM components for desktop applications and web based components for web and mobile, so whatever environment you target with your app, we make it easy to embed beautiful analytics.
Seamless integration with your Business Logic
Most business applications contain huge amounts of logic that is valuable to any analytics layer. We strongly believe it should be easy to leverage that logic, whatever technology was used to write it. That's why we natively support integration with .NET code, SQL stored procedures and OpenEdge ABL code and have an open api to allow us to rapidly engineer an interface to just about anything else.

The result is reduced development and maintenance time and costs and the delivery of live, complex analytics without affecting the performance of the business application.
Royalty free client distribution
With a single one off payment or annual fee, our OEM agreements allow you to add stunning reports, dashboards and queries to your business application and roll them out to your entire customer base with no extra cost.
Join our partner program today.
Make your software more beautiful, and earn more revenue.
Get support and help
Course: End User
This course covers the skills required to use DataPA OpenAnalytics to create and publish dashboards, reports and queries.
Help manual
The following help manual covers all aspects of using and administering DataPA OpenAnalytics for your organisation.
API Reference
This reference document gives a detail reference of the API that can be used to embed DataPA OpenAnalytics components into your application.
Don't just take our word for it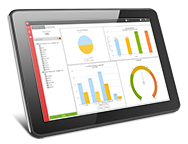 See it live
Seeing is believing. There's a live demo version of DataPA Enterprise available from the link below.
Visit Enterprise site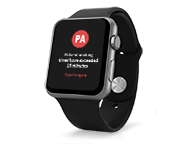 Let us show you
Contact us if you would like a live, online demonstration of DataPA OpenAnalytics.

We'll be happy to talk you through exactly how our product will meet your needs.
Contact us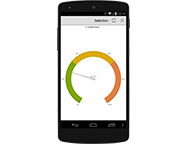 Embedded in your app
Want to embed dashboards in your website?

It couldn't be easier
Check out this example