The Report Details - Security screen allows you to select the connection and set security details that will be used by the scheduler when it runs the report.
If you wish to specify a specific connection for your report to run against, select the required connection in the Connection list. If you select <System Default> in the connection list, the scheduler will use the default connection for this system.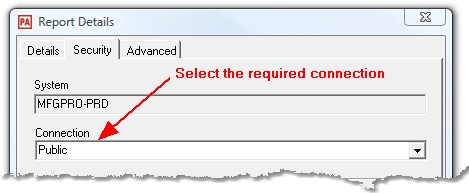 If the system to which your report belongs requires a username and password (see System Connection Details), check the Set username and passwordcheckbox, enter your username, password and confirm your password.