The Run Query screen allows you to specify whether you want to return all possible results, or just a sample subset. Please note, for performance, sorting is applied after the results have been retrieved, so limiting the results returned is not applicable to situations where you wish to return the "top n".
Click on 'Next >' to run the Query and retrieve the data from the database application. You will then advance to the Export Interface Screen.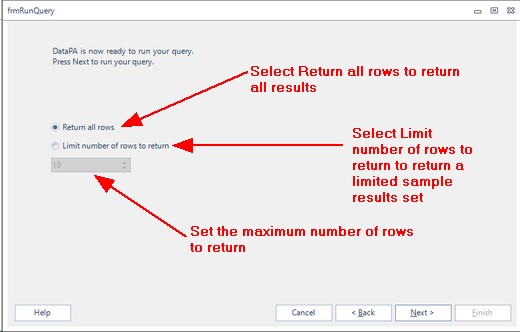 Click on '< Back' to review the Condition Values or 'Cancel' to leave the Run Query Wizard without runing the Query.
Once the data has been retrieved the Run Query - Export Interface screen will be displayed. This will vary depending on the application, such as Microsoft Excel or Word, or Cystal Reports, which you are going to move your data into.