When the Query was created, or when the Subject it is based on was created, there was the opportunity to create Required Value Conditions. This form allows the person running the Query to enter those Required Values. Each Required Value Condition will cause the form to be displayed prompting the user for a Value.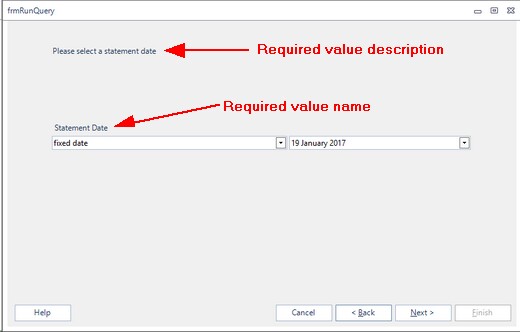 Click on 'Next >' after entering each Required Value. Once the last Required Value has been entered you will advance to the Run Query - Run Query form.
Click on '< Back' to step back through the Required values and then back to the Run Query - Introduction.
Click on 'Cancel' at any time to leave the Run Query Wizard without running the Query.