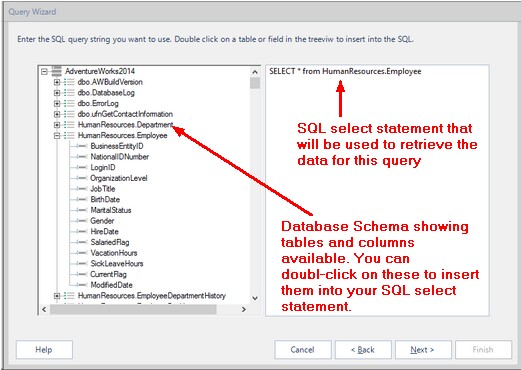 The SQL select statement that will be used to retrieve data for this query can be typed into the editor on the right of the form.
You can expand a database table in the treeview to see what fields are available from it.
You can insert a table or field into your SQL select statement simply by double clicking on it in the treeview.