If you have opted to export data, this screen allows you to select which systems and subjects you wish to export.
A tree-view will display the Systems (and their associated Subjects) that are in your DataPA Analytics Engine. There is a check box against each System and Subject. Choose which Systems and Subjects to export (or not) by clicking on the relevant check boxes. When a System is exported, its Links are always exported with it.
When you select a System, its Subjects will also be selected. If you do not wish to export a subject, click on its check box to deselect it.
You can select all subjects (

) or deselect all (

) by clicking on the appropriate icon.
It is also possible to Apply a Filter to the List by typing into the Filter

Note: Applying a Filter will deselect any Subjects that have been selected that are excluded from the filter.
You can NOT export a Subject without also exporting the System that it belongs to.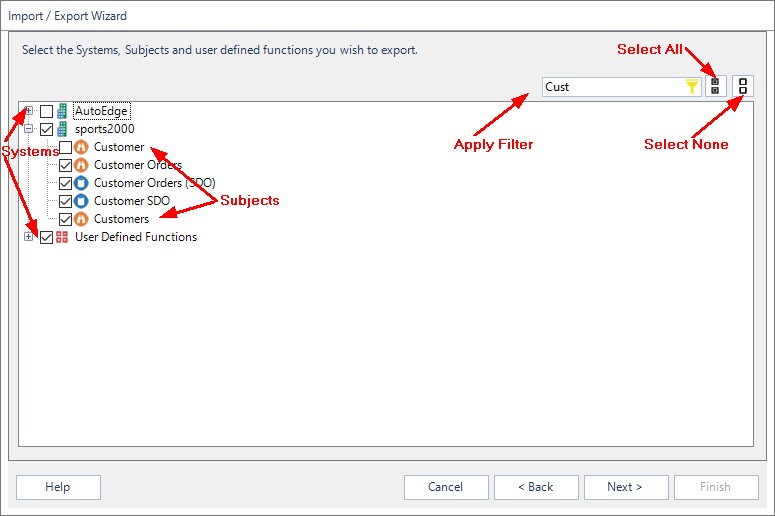 Once you have chosen which Systems and Subjects to export, click on the Next button to continue.