If you do not wish this screen to be displayed in the future, click on the check box labeled 'Skip this screen in the future'.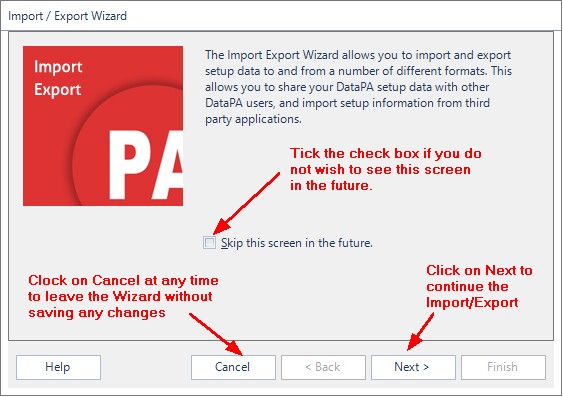 To continue and Import or Export data, click on the 'Next >' button and the Import Export Wizard - Select Import or Export Type form will be displayed.
Click on the 'Cancel' button at any time if you wish to leave the Import Export Wizard without saving your changes.