Control Panels are panels on a dashboard that contain objects that allow the user to interact with the dashboard.
In addition to titles, the control panel can contain filter parameters, query parameters and query refresh buttons. To open the Control Panel window, add a new control panel or edit an existing control panel object.
The control panel window consists of a work area and two tabs, the panel tab and the object tab.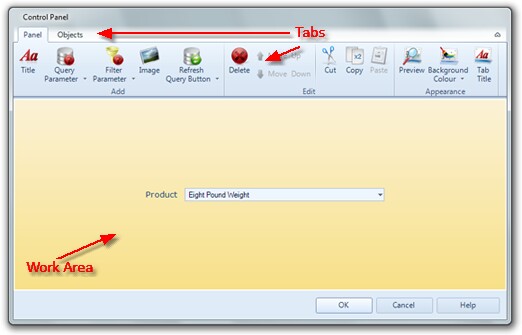 The Enterprise Dashboard application will sometimes create and modify control panels automatically for you to ensure all required values in the queries defined in your dashboard have a matching query parameter object on the dashboard.
You can also create your own control panel object by selecting the control panel object from the drop down menu that appears when you press the add dashboard object button. Click on the video below for a demonstration;
You can create your own control panel object by dragging one from the toolbox. Click on the video below for a demonstration;