The apps tab allows you to define third party apps that DataPA Enterprise can use to notify users of alerts that resolve to true when a dashboard is scheduled to refresh automatically.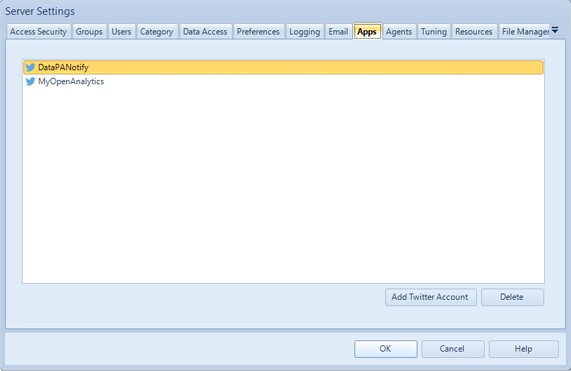 To add a Twitter account so users can specify that an alert should post a tweet, select the Apps tab, and press Add Twitter account. This will open a page to confirm you wish to authorize DataPA OpenAnalytics your default browser;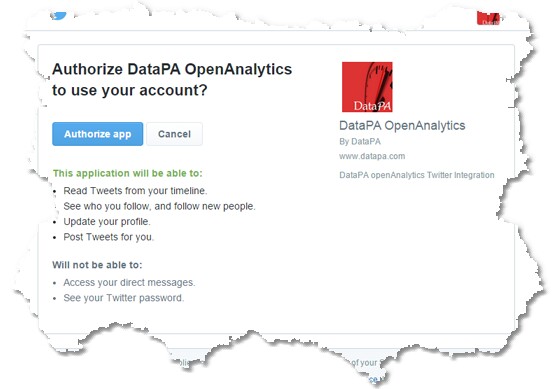 Once you have authorized the app, select the code given, paste it into the dialog box and press OK;

To delete a twitter account, select the account and press Delete.