The Update Lookup Wizard - Select System form allows you to choose which system you are updating a lookups for.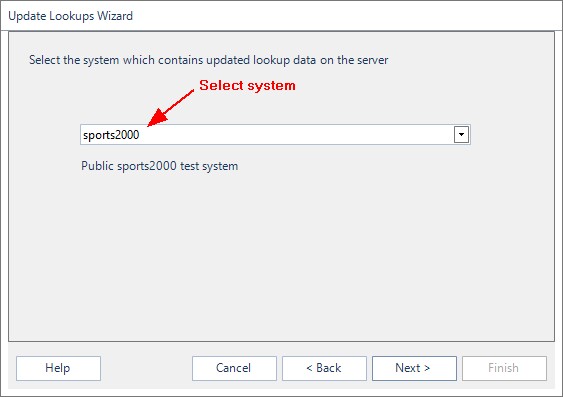 Once you have chosen a system using the drop down combo, its name will be displayed in the list view underneath. If you are not already connected to the chosen System, DataPA will display a message letting you know that it is now connecting.
To continue and update your lookups, click on the 'Next >' button and the Update Lookups Wizard - Select Tables form will be displayed. Click on the 'Cancel' button at any time if you wish to leave the Lookup Wizard without saving your changes.