The System Wizard - Name And Description form (Pictured Below) allows you to enter the Name that you wish the system to be known by, and a free form description. You must enter a System Name, but the description is optional.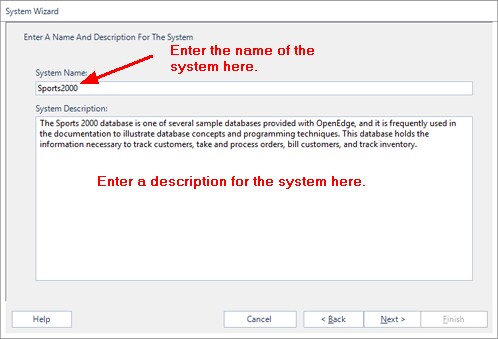 Once you have entered your system name and description click on 'Next' to proceed to the System Wizard - Enter Other System Details. If you do not wish to continue you can click on 'Cancel' at any time.
enter topic text here.