This screen lets you know that you have entered all the necessary information for DataPA to complete the process of creating/modifying your System. To complete the process click on the 'Finish' button.
If you do not wish to complete the process click on 'Cancel' to quit without making any changes.
If you wish to review your work before deciding what to do, click on the '< Back' button to step back through the previous screens.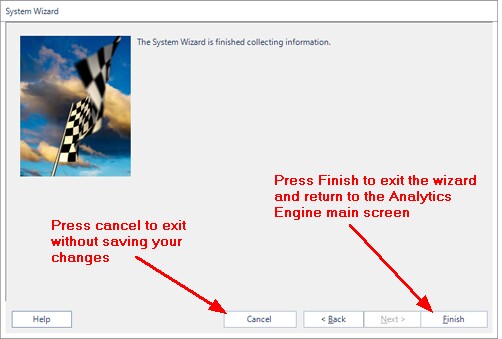 After finishing, ensure you Save your Changes