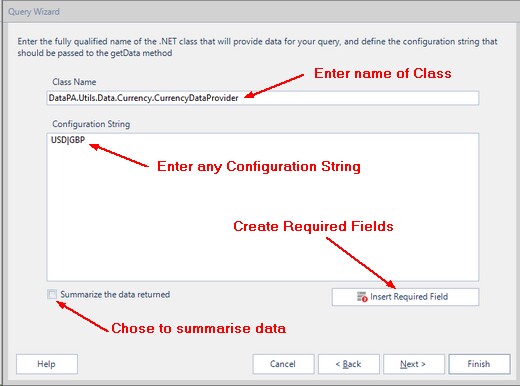 Enter the fully qualified Class Name.If needed you can enter any configuration string required for the Class.
You can choose to summarize the data being returned by selecting the check box.
If you want the Configuration string to have required values then you can use the "Insert Required Values" button to load the Required Value Screen.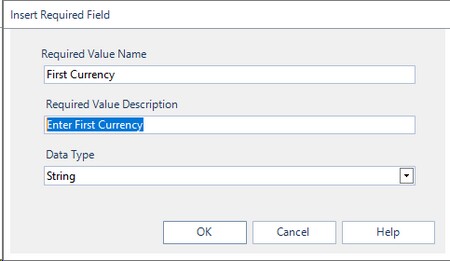 Adding two Required fields would create the following